March 20, 2023
Doctors in the U.S. can now access a novel NAD blood diagnostic for their patients. This is thanks to the launch of a new partnership with epigenetic laboratory TruDiagnostic and Finland-based NAD diagnostic company NADMED. NADMED's accuracy and methodology have recently made waves in the international NAD diagnostic market by being the only CE-marked NAD testing kit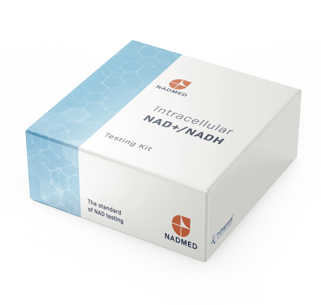 TruDiagnostic decided to partner with NADMED for their test accuracy and reliability. The Q-NADMED Blood Kit is CE-marked for measuring NAD+ and NADH from a small blood sample. This high level of reliability is consistent with the internal standard of TruDiagnostic.
"As the largest biological age testing laboratory in the US, we had always wanted to test for this important metabolite. However, the US market did not have an accurate lab test available. That is why we were excited to see the work and resume of NADMED. NADMED had studies showing reliability versus the gold standard of LC-MS and they had regulatory approval. Together, this allowed us to feel the testing was finally reliable enough to go to market," says Ryan Smith TruDiagnostic Founder and Vice President.
"We appreciate TruDiagnostic's agile, yet diligent approach to introducing a novel technology to their customers in the US market. We foresee a fruitful cooperation to continuously develop business and service models to meet the needs for NAD testing of the varied customer base," says Jari Närhi, NADMED CEO and Co-Founder.
Additional competitive advantages for NADMED rest in the extraction technique, which is simple and robust, and works with blood samples; and a quick and reliable detection method. NADMED testing kit allows accurate, quantitative detection of metabolites due to know-how regarding preparation and preservation of NAD standards used in the kit.
NADs (nicotinamide adenine dinucleotides) are coenzymes essential for metabolism, regulating hundreds of biochemical reactions in all our cells. NADs exist in four types — NAD+, NADH, NADP+, and NADPH — the ratios of which signal nutrient availability and cellular growth and repair in different cells and tissues. As many healthcare providers already know, abnormal levels of NAD metabolites have been linked to improper immune function, metabolic disease, dementia & neurodegeneration, heart disease, and more.
About NADMED:
NADMED Ltd offers kits and laboratory services for the accurate, quick, and cost-effective measurement of NADs from any biological sample, including blood. NADMED technology is based on decades of research at the University of Helsinki.
About TruDiagnostic:
TruDiagnostic is a health data company and CLIA certified lab specializing in understanding and interpreting the fluid epigenome. Today, TruDiagnostic is currently involved in several clinical studies to examine the effectiveness of products that claim to offer anti-aging benefits, and research projects to create and validate other algorithms to track aging and disease.
Categories: Diagnostics & Hospital Laboratory, Healthcare