September 6, 2022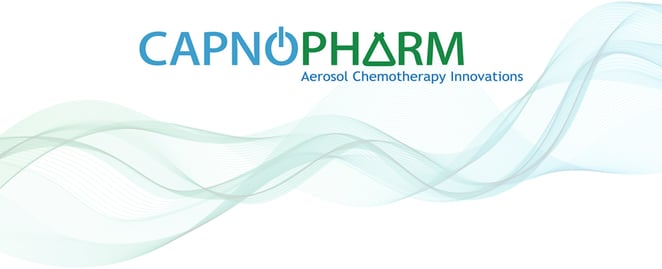 CapnoPharm is proud to announce its selection as Finalist of the prestigious Reuters Pharma Europe Award 2022 for its Cancer drug delivery innovation - Capnodrug® - in the Health Entrepreneur Award category. CapnoPharm was shortlisted out of a pool of 800 applicants, including some of the world's leading pharmaceutical companies, and is eagerly awaiting the awards ceremony in London on 17th November 2022.
Each year, over one million patients worldwide are diagnosed with peritoneal cancer – a condition often consecutive to stomach, bowel or gynecological cancer. For most patients, there is no truly effective therapy. Systemic chemotherapy is less effective than in other indications. There is no chemotherapeutic drug approved for intraperitoneal, drug delivery.
The awarded CapnoDrug® technology is a patented drug delivery platform with several benefits against peritoneal cancer: homogenous distribution of the drug within the abdominal cavity, direct access to the tumor site, sustained drug release and enhanced delivery to the tumor cells. CapnoDrug® can also be used for non-viral and viral gene delivery.
In May 2022, Capnopharm was already an acclaimed winner of the German Innovation Awards in the Medical Technologies Category. Reaching the finals of the Pharma Europe Award 2022 marks the sixth award achievement for CapnoPharm and its sister company Capnomed since 2020.
CapnoPharm is committed to advancing peritoneal cancer care and improving the health and well-being of patients around the world – for the greatest possible quality of life.
For more on Pharma Awards Europe 2022 please visit https://events.reutersevents.com/pharma/awards-europe.
Please visit www.capnopharm.com
About Capnopharm:
Capnopharm GmbH (registered in Stuttgart, Germany, HRB 783092, is a privately-owned company with headquarters in Tübingen. Capnopharm's products are sold in more than 40 countries through a combination of direct sales, distributors and a global footprint of 100+ leading cancer hospitals worldwide.
Disclaimer
Capnopen™ and PIPAC™ are protected trademarks detained by Capnopharm. Capnopen™ is CE-certified and registered in 40+ countries globally. To Capnopharm's knowledge, no drug is approved for intraperitoneal delivery: PIPAC™ is an off-label procedure under the sole responsibility of the treating physician. The Capnopen™ device is not available for sale in the USA. Capnopharm GmbH has based forward-looking statements on its current assumptions, expectations and projections about future events. Unknown or unpredictable factors could have material adverse effects on future results, performance or achievements. Considering these risks, uncertainties, assumptions and factors, the forward-looking events discussed in this press release may not occur. Capnopharm GmbH is not under any obligation and does not intend to update or revise any of the forward-looking statements contained in this press release to reflect circumstances existing after the date of this press release and related conference call or to reflect the occurrence of future events.