November 23, 2022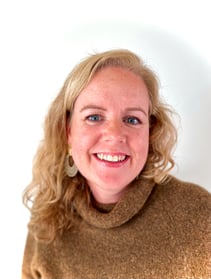 We are proud to announce that Chantal van Gils NDA, MD, Ph.D., specialist in epidemiological analyses and outcome research joins the NDA Advisory Board as Director of Epidemiology and Real-World Evidence.
In this role, she will provide strategic advice and scientific leadership to support clients in clinical development, registration strategy, submission, early post-approval strategy or other health authority interactions for high priority programs and/or non-interventional studies across all therapeutics areas, and notably oncology and ATMP.
Kurt Stoeckli, President of NDA Advisory Board, comments about her appointment:
"I am excited to have Chantal join the NDA Advisory board. I am convinced that she will bring profound knowledge in this emerging area, combined with practical experience and contextual judgement. She will be able to help clients come up with the best global strategy to get innovative medicines the fastest and safest way to the patients in need."
Chantal is also looking forward to stepping into her new role. In her words:
"With the trend towards precision medicine, regulators have discovered the value of 'real-world' data to supplement clinical research for benefit/risk assessment. As an epidemiologist with extensive experience in real-world research, I am excited about this trend and even more about the opportunity to be part of the NDA team, working together with my colleagues at NDA to support clients to develop tailor-made evidence strategies to meet challenging regulatory requirements."
Johan Strömquist, CEO of NDA Group, also commented:
"The NDA Advisory Board is one of a kind – no other professional body comes as close to reflecting the current opinions and practices of the world's regulatory and reimbursement agencies. I am delighted to welcome Chantal to our team. I very much look forward to working with her to help bring more good medicines to people all over the world."
About NDA Group
NDA provides unmatched regulatory expertise, partnering with our clients to ensure the optimal development of complex and innovative treatments to meet the rigorous requirements of the regulatory agencies.
Over the last 3 years, we have supported a quarter of the new medicinal products approved in the US and Europe.
Categories: Research, Corporate, Finance & Investor