August 24, 2022
Georgian health industry expert Nana Pekhmashvili named as 'Country Head, Georgia'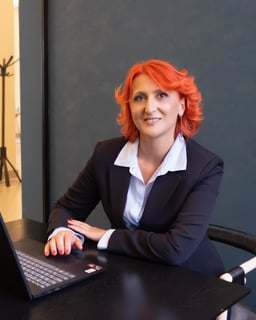 Clinical trials logistics specialists COREX Logistics (www.corex-logistics.com) has announced the appointment of Georgian health industry expert Nana Pekhmashvili as Country Head of its Georgian office located in Tbilisi.
COREX Logistics has facilitated clinical trials for global pharmaceutical countries in Georgia since 2013. Recent years have seen the country's growth as an important regional clinical research hub with 192 trials completed there. Because of its state-of-the-art healthcare, modernised infrastructure, favourable regulatory environment, and low costs, COREX has identified Georgia as a market with huge potential.
A specialist in Regulatory Affairs Management, Nana Pekhmashvili has over 20 years of experience working with Georgian health and regulatory authorities. Before joining COREX, she worked as a regulatory affairs consultant registering pharmaceutical products and medical devices and has experience in all areas of clinical trials management, including customs and import/export services.
"I am excited to join COREX at this exciting period of growth for clinical trials in Georgia," says Nana Pekhmashvili. "Georgia is primed and eager to become a key clinical trials hub. The medical system is robust, with universal healthcare, state-of-the-art-equipped hospitals, and highly trained physicians. Interestingly, post-healthcare reforms, 95% of clinics are private, which renders them extremely flexible in making decisions. Where Georgia really shines, however, is in the area of regulation. It has the shortest CTA approval periods in Europe – an average of just two months from submission to study start."
"COREX Logistics is delighted that a clinical trials professional of Nana's reputation and expertise will head up our Georgian operation," says Dr. Andrey Tarakanov, CEO COREX Logistics. "As a healthcare company, our primary goals are successful patient care and the safe development of new therapies by the world's leading pharmaceutical firms in a controlled and regulated environment. COREX works tirelessly to deliver best-of-class clinical trial logistics support to pharma and patients."
Headquartered in Dublin, Ireland, COREX Logistics facilitates clinical trials using state-of-the-art logistics technology, in-depth specialist local insight, and superior service. Working in 80 countries worldwide, COREX is actively establishing an increased presence in countries like Georgia and Kazakhstan.
About COREX Logistics
COREX Logistics is a logistics company, based in Ireland, with in-depth expertise in the EMEA region. Combining extensive knowledge, high-quality service, and state-of-the-art logistics technology, COREX Logistics is ideal for clients seeking a business partner they can rely on.
The COREX team, across our global network of over 80 countries, is driven to offer the best tailored solutions to help our clients meet their business challenges, and our IT-powered supply chain systems to enable us to provide first-class logistical services.
COREX Logistics operates in more than 80 countries. With our HQ in Dublin, Ireland, we have warehouses and office representation in Kazakhstan, Georgia, Ukraine, Armenia, Russia, and Belarus giving us unique on-the-ground insight of specific market requirements and a far-reaching and comprehensive network to provide full support for clinical trials across the EMEA region.
Key data:
150+ Employees
11+ Years of experience in the EMEA market
80k+Transportation completed
200+ Shipments per day
538 Clinical trial protocols
5000+ Unregistered drugs imported
3000+ Permits obtained
Categories: Clinical Research & Trials