September 6, 2022
Learn about CRISPR technology's impact on cell and gene therapies and drug discovery and discover tips and tricks for optimized CRISPR editing and screening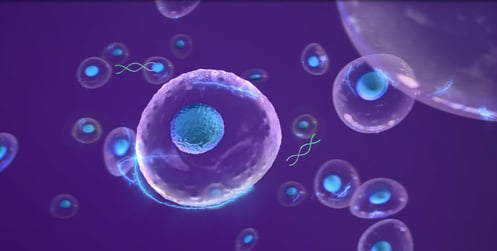 On September 20, 2022, Lonza will host a free virtual workshop on using genome editing technologies for cell and gene therapies and drug discovery. The 3-hour workshop brings together renowned genome editing experts from across industry and academia and comprises four interactive speaker sessions and a concluding panel discussion. The event is a chance for researchers to engage directly with leading voices in the field, keep up to date with the latest CRISPR research and application, and discover tips and tricks for optimized CRISPR editing and screening.
Interest in cell and gene therapies is growing at pace, driven by their potential to address the rarest and most complex human diseases. CRISPR technology has revolutionized this sector, offering a simple, precise, and accurate gene-editing tool to expedite and scale discovery and development. Similarly, CRISPR is opening opportunities for optimized basic research and drug discovery in a range of other therapeutic areas. Gathering a community of researchers that are at the forefront of the CRISPR revolution can help foster innovation, ultimately enabling more fruitful research and better patient treatments.
The event will bring together four internationally recognized experts in the field of genome editing, holding positions in respected global institutions such as the Berlin Center for Advanced Therapies and Stanford University. The speakers have made significant contributions to the field, including through creating new methods for high-throughput genetic engineering of primary human immune cells, and enhancing the intrinsic antitumor capacity of natural killer cells. During 25-minute speaker sessions, the experts will discuss:
Generation of tumor-specific T cells using virus-free CRISPR gene editing
Genome editing of natural killer cells
Best practices for setting up CRISPR screens, including how to find optimal conditions to set up arrayed CRISPR screenings
Phenotypic CRISPR screening in human iPSC-derived macrophages as a platform for drug discovery
Each speaker session will be followed by a live Q&A, and attendees will also be able to engage with speakers during the concluding panel discussion. Prior to the event, registrants can submit questions that they would like the experts to address during the workshop.
To register for the workshop, please visit the event page.
Overview: Virtual Workshop - Genome Editing of Immune Cells
Speakers:
Dimitrios Laurin Wagner, MD, PhD, Head of R&D at BeCAT, Charité - Universitätsmedizin Berlin, Germany.
Tobias Bexte, MD Student, Children's Hospital, University Hospital Frankfurt am Main, Germany
Theodore Roth, MD, PhD, Resident, Clinical Pathology, Stanford University, USA; Co-Founder, Arsenal Biosciences
Benedetta Carbone, PhD, Scientific Investigator, GSK, Stevenage, UK
Tuesday, 20 September 2022:
9am (EDT)
2pm (BST)
3pm (CEST)
For further information on Lonza's genome editing solutions, please visit Lonza's CRISPR transfection webpage.
Lonza runs an extensive webinar and event program sharing expert know-how, useful tips, and the latest news from users, Lonza's R&D and Scientific Support Teams, and renowned global experts. For more information about upcoming and on-demand webinars and events, please visit our webinar page.
About Lonza
Lonza is the preferred global partner to the pharmaceutical, biotech and nutrition markets. We work to enable a healthier world by supporting our customers to deliver new and innovative medicines that help treat a wide range of diseases. We achieve this by combining technological insight with world-class manufacturing, scientific expertise and process excellence. Our unparalleled breadth of offerings enables our customers to commercialize their discoveries and innovations in the healthcare industry.
Founded in 1897 in the Swiss Alps, today, Lonza operates across five continents. With approximately 16,000 employees (full-time-equivalent), we comprise high-performing teams and individual talent who make a meaningful difference to our own business, as well as to the communities in which we operate. The company generated sales of CHF 5.4 billion with a CORE EBITDA of CHF 1.7 billion in Full-Year 2021. Find out more at www.lonza.com
Follow @Lonza on LinkedIn
Follow @LonzaGroup on Twitter
Categories: Omics & Genetics, Biomanufacturing