June 20, 2022
Medix Biochemica has acquired 100 percent of the shares of USA-based Bioresource Technology Inc. ("BRT"), a leading provider of base matrices for the in vitro diagnostics ("IVD") manufacturing industry worldwide  
As a result of the acquisition, the highly complementary portfolios of BRT and Medix Biochemica now provide a complete offering of critical raw materials for IVD quality control ("QC") products which will be available through Medix Biochemica's comprehensive global sales network
The acquisition is another important step in the execution of Medix Biochemica's strategy to be the first-choice raw material partner to the IVD industry and help customers' goal to further consolidate their supply chain.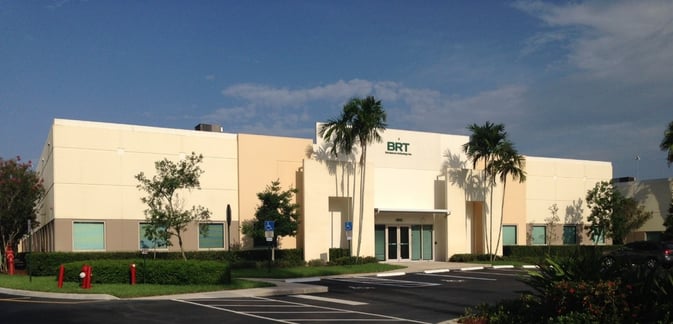 Medix Biochemica has acquired 100 percent of the shares of Bioresource Technology ("BRT") to broaden its base matrix capabilities and further strengthen its local presence in the US market. As a result of this partnership, Medix Biochemica will provide its customers with a comprehensive offering of raw materials for their IVD quality control products. The organization and operations of BRT will form a significant part of Medix Biochemica's IVD Biomaterials Business Unit, which also comprises manufacturing of native antigens, enzymes, proteins and biologicals in St. Louis, Missouri. BRT's operations will stay in Weston, Florida, and BRT's President Derik Reichenbach and CEO Ron Dilling will remain as strategic advisors following the acquisition.  
Founded in 1984 by Dr. David Reichenbach, BRT is a leading provider of high-quality base matrices and other critical raw materials to many of the largest IVD manufacturers across the world. With a sharp focus on immunoassay, clinical chemistry and molecular diagnostic assay and QC materials, the company manufactures its products in a state of the art, ISO 13485:2016 certified, 26,000 square foot facility in Weston, Florida and employs a highly skilled team of approximately 20 professionals.
"Together, we have the potential to broaden our offering to IVD companies across the globe. There is an excellent complementary offering between our portfolios, enabling Medix Biochemica to be a comprehensive partner for IVD companies requiring quality raw materials for QC products. With our complete offering of biological samples, processed plasma, base matrices, native enzymes, proteins, antibodies or antigens and our depth of expertise, we can dramatically reduce time to market for IVD companies whatever their need. Our vision is to be the first-choice partner for the IVD industry, and the team at BRT takes us one step closer," says Steve Ferguson, CEO of Medix Biochemica. 
"We are excited about joining Medix Biochemica", says Derik Reichenbach, President of BRT. "Building long-term relationships with our customers have always been key to our success and together with Medix Biochemica's global team, we are now able to reach even more IVD customers across the globe. We are very much looking forward to contributing to the strong growth of Medix Biochemica". 
For more information visit www.medixbiochemica.com
About BRT
Bioresource Technology LLC. is a market leader in the supply of high quality, bulk processed human plasma and serum base matrices, providing these critical raw materials for use in the development and manufacture of IVD QC products, including controls, calibrators, standards, and proficiency tests. BRT specializes in partnering with assay manufacturers to build bespoke solutions to their complex, ultra-critical base matrix requirements, and being able to quickly scale to meet their customers' growing demands. 
About Medix Biochemica 
With Finnish roots and rapidly growing global branches, Medix Biochemica is a market-leading, independent supplier of critical raw materials to the in vitro diagnostics (IVD) industry worldwide. We develop, produce, and supply high-quality antibodies, antigens, and other critical IVD raw material products to our IVD partners all around the world, enabling the delivery of accurate IVD tests to billions of patients worldwide. Our expertise covers everything from immuno- and molecular diagnostic reagents to biospecimen and custom services. With the most comprehensive raw material portfolio in the IVD world, and a team made up of the best minds in the business, we help shorten our customers' time to market and build quality into every one of their tests. Medix Biochemica Group employs circa 300 professionals worldwide and we serve our global customers through our local teams in North America, Europe, and China.
Categories: Biotechnology, Diagnostics & Hospital Laboratory, Corporate, Finance & Investor