October 20, 2022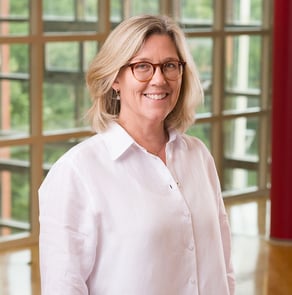 Sigrid brings over a decade of experience working as a clinical assessor at the Swedish Medical Products Agency. She was part of the EMA oncology working party for nine years, and most recently, acted as its vice-chair. The last five years, she has also been working part-time at the Swedish HTA agency, TLV, where she acted as Medical Advisor, working on reimbursement applications from companies and health economic evaluations on behalf of Swedish regional government payer organisations.
Sigrid comments on her new appointment at NDA Group:
"NDA made a good impression on me with their professional ways and highly experienced and qualified colleagues, who at the same time seemed very approachable and relatable. Throughout my years at the agencies, although/while having left the clinical work, I have always felt that I was working for the patients. This was often done by coaching companies in scientific advice to do the right things to make a future marketing authorisation of a new drug possible. At the same time, the aspect of patient access to drugs is becoming an increasingly important issue and one that I personally care about. Therefore, the NDA mission to bring new medicines to patients without unnecessary delay aligns well with my personal working motivation. At NDA, I feel I will be able to continue to help companies to help the world."
Björn Carlsson, Principal Consultant at NDA Group, also comments:
"Sigrid's skills will be a welcome complement to the expertise already in place within NDA. I firmly believe that her regulatory expertise will benefit our oncology clients tremendously and make our business flourish even more. With her background as a clinically active oncology specialist, she can assess data from a true clinical point of view, keeping the actual patient and treating physician in mind. In addition, her experience from the Swedish HTA agency will help our clients gain market access after the regulatory approval. As a person, she is very caring, inviting and sharing, consequently she is easy to work with and a true team player."
Sigrid is looking forward to her new role.
She says, "I look forward to learning new things, working in collaborations across the Atlantic, learning more about this side of the business, and putting my experience to good use for the ultimate benefit of patients."
For more information, please visit https://ndareg.com/
About NDA Group
NDA Group is a world-leading regulatory drug development consultancy with offices in London, Munich, Princeton, Stockholm, and Zürich. Its mission is to ensure that good medicines reach patients without unnecessary delay. It accomplishes this by providing the pharmaceutical industry with a comprehensive range of professional drug development services focusing on regulatory affairs, health technology assessment, pharmacovigilance, and quality assurance. NDA's dedicated team of more than 150 consultants is supported by an expert network and a specialist Advisory Board many of whom are ex- European and US Agency staff. The NDA Advisory Board provides scientific advice to pharmaceutical companies supporting them in gaining fast and constructive assessment of applications from regulatory agencies and HTA bodies.
Categories: Healthcare, Corporate, Finance & Investor