March 15, 2022
Career Achievement for contributions in Physiologically based pharmacokinetic (PBPK) and biologically based does response (BBDR) modeling tools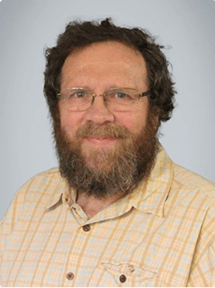 Jeffrey W. Fisher, PhD, has been awarded the 2022 SOT Arnold J. Lehman Award for his exceptional, consistent, career-long body of work on physiologically based pharmacokinetic (PBPK) and biologically based dose response (BBDR) modeling tools to improve risk assessment.
The Arnold J. Lehman award recognizes an SOT member who made a major contribution to risk assessment and/or the regulation of chemical agents, including pharmaceuticals.
Dr. Fisher's work influenced many high-visibility risk-based regulatory decisions by both the US Environmental Protection Agency (EPA) and the US Food and Drug Administration (US FDA). He has provided training by coursework, mentoring, and publications on good practices for the use of PBPK and BBDR models in contemporary risk assessments.
A few of Dr. Fisher's accomplishments include:
Publications on the pharmacokinetics of trichloroethylene (TCE) in rats during gestation and lactation that had a pivotal impact on the acceptance of PBPK modeling in studies of early life and served as the impetus for the subsequent widespread application of PBPK modeling of developmental pharmacokinetics.
Research that improved risk assessments for many chemicals.
Modeling the effects of perchlorate on the thyroid of a pregnant woman, which became the basis for the US EPA BBDR model of perchlorate in their recent assessment of safe drinking water concentrations of the chemical and assisted US FDA regulatory scientists in the pharmacokinetic analyses of a per- and polyfluoroalkyl substance (PFAS), 6:2 FTOH, in animals and humans.
ScitoVation CEO, Dr. Jean Orelien, is proud of Dr. Fisher's achievements and is pleased to have him as part of the team, "It's an honor to work with Jeff and we value his many contributions to ScitoVation. This award is a testament to our commitment as a company to continue to be a scientific leader in advancing the methods and technology for assessing the safety and efficacy of chemical compounds."
Dr. Fisher humbly attributes his award to those who supported him, "I am honored and humbled to receive the Arnold J. Lehman SOT award. I thank all the people who helped me during my career. Without them my accomplishments would not be possible."
ScitoVation Director of Computational Toxicology, Dr. Patrick McMullen, works closely with Dr. Fisher on several projects, including a recent Thyroid Workshop, Toward a NAM-based Prediction of Thyroid Hormone Disruption and Developmental Toxicity. Dr. McMullen shared, "Jeff's leadership at ScitoVation has had a profound impact on the group. Particularly, his expertise and deep thinking about topical issues has allowed us to attack problems in modeling and pharmacokinetics that are critical to toxicology."
An SOT member since 1990, Dr. Fisher served twice as President of the Biological Modeling Specialty Section. The award will be presented live at the 61st Annual Meeting of Society of Toxicology (TOX) in San Diego, CA on March 27th at 5:15pm.
About Society of Toxicology
Founded in 1961, SOT is a professional and scholarly organization of scientists from academic institutions, government, and industry representing the immense variety of scientists who practice toxicology in the United States and abroad. Society's mission is to create a safer and healthier world by advancing science and increasing the impact of toxicology.
About ScitoVation
ScitoVation helps clients assess chemical compound safety using innovative science, next-generation technology, and professional expertise. ScitoVation is known for partnership, flexibility, and proven success assisting clients to develop safer and more effective pharmaceuticals, food ingredients, agricultural chemicals, commodity chemicals, and consumer products. Recognized as industry experts in the use of New Approach Methods (NAMs), the team pioneer cell-based and computational methods to provide leading-edge solutions with results that are scientifically sound and withstand scrutiny, including from peer-reviewers and regulators.
Categories: Pharma, Corporate, Finance & Investor