November 9, 2023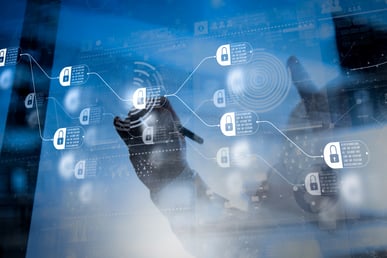 Novozymes has successfully implemented NSF TraQtion for managing raw material quality and continuously improve compliance for the production of enzymes and proteins across several industries.
NSF, a leading global public health and safety organization, is pleased to announce that Novozymes, a leader in biosolutions, has become the world's first company to implement NSF TraQtion software for managing the quality and compliance of raw materials used in the production of enzymes and proteins serving multiple industries.
NSF TraQtion is a cloud-based quality and compliance software that provides organizations with a comprehensive platform to proactively manage their supply chain, sites, and product quality. NSF TraQtion was initially developed to help customers maintain a higher level of food safety and quality compliance. Its implementation by Novozymes demonstrates the versatility of the software across diverse industries, offering timely and insightful information for making informed decisions.
As an industry pioneer in risk management and mitigation solutions, NSF has a proven track record of ensuring product safety, quality, and compliance across various sectors, including food and health science. In today's increasingly complex supply chains, risks stemming from globalization, extreme weather events, geopolitical influences, and persistent raw material inflation highlight the need for more robust supply chain management solutions.
"We are delighted to have Novozymes as a client utilizing NSF TraQtion. This achievement showcases the versatility and effectiveness of NSF TraQtion digital solutions across diverse industries. With our extensive expertise and deep understanding of global supply chain dynamics, we are confident in our ability to support Novozymes in enhancing their raw material management process" said Matthew Allen, Senior Director, Food & Sustainability Advisory Solutions at NSF.
Novozymes is also exploring applications of NSF TraQtion within dietary supplements and health sciences in the future, marking the start of NSF TraQtion's expansion into these sectors.
NSF TraQtion software offers comprehensive data management and business intelligence capabilities. It combines decades of industry expertise with real-time digital insights in a trusted, cloud-based solution that provides businesses with the assurance they need to confidently manage complex and critical data – including supplier compliance, regulatory requirements, and environmental reporting.
"The adoption of NSF TraQtion by Novozymes underscores NSF's commitment to delivering cutting-edge solutions to address emerging challenges across industries. By harnessing advanced technologies and industry expertise, NSF TraQtion empowers organizations to proactively manage risk, ensure compliance and product quality, and fortify the overall resilience of their supply chains in a single, secure platform," stated David Lonza, Vice President, Health Sciences, NSF.
About NSF
NSF is an independent, global services organization dedicated to improving human and planet health by facilitating standards development and providing world-class testing, inspection, certification, advisory services and digital solutions to the food, water, health sciences and consumer goods industries. NSF operates in 180 countries and is a World Health Organization (WHO) Collaborating Center on Food Safety, Water Quality and Medical Device Safety.
About Novozymes
Novozymes is the world leader in biological solutions. Together with customers, partners and the global community, we improve industrial performance while preserving the planet's resources and helping to build better lives. As the world's largest provider of enzyme and microbial technologies, our bioinnovation enables higher agricultural yields, low-temperature washing, energy-efficient production, renewable fuel and many other benefits that we rely on today and in the future. We call it Rethink Tomorrow. www.novozymes.com
Categories: Biotechnology, Computing & Technology, Pharma