December 6, 2021
Subscribe Now -Highlights of the Foremost meeting in breast cancer research in the world.
December 6-10, 2021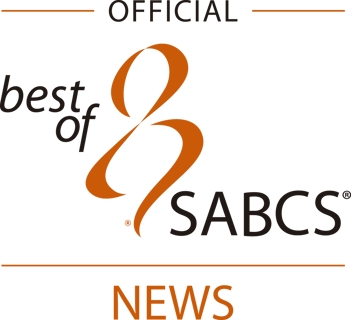 Registration for the Official Best of SABCS® News Highlights is now available at www.bestofsabcsnews.com.
The Best of SABCS® News Highlights (www.bestofsabcsnews.com) provides Original Presentation Slides, presented with key analysis by world-renowned experts including Drs. Virginia Kaklamani, Hope Rugo, William Gradishar, Adam Brufsky, Ruth O'Regan, Joseph Sparano, among others
The Best of SABCS NEWS HIGHLIGHTS will be available in both ENGLISH and SPANISH.
https://youtu.be/E-elALIc6CU
The first Highlights will be published on December 8, 2021 at 4:00 pm CDT (GMT -6 hours), and every day thereafter, will cover key advances presented in: Translational Medicine; Imaging/Local Therapy; Hormonal Receptor Positive, Triple Negative, and HER2 Positive Trials, Novel Agents, and Survivorship/Lifestyle. HIGHLIGHTS will include research on:
TRANSLATIONAL MEDICINE
NeoTRIPaPDL1 Trial
SAFIR02-BREAST
cTRAK TN Trial
An Analysis of TBCRC 038 and RAHBT Cohorts
BioltaLEE Trial
HORMONE RECEPTOR POSITIVE:
Final Results from Phase 3 PALLAS Trial
Results of EMERALD Phase 3 Trial
Correlative analysis of overall survival across MONOLEESA -2, -3, and -7
Results of SWOG S8814 Trial
Final efficacy, safety, and biomarker results from TRINITI – 1
TRIPLE NEGATIVE:
KEYNOTE-522 and KEYNOTE-355 study results
PEARL Trial updates
AZTEC Phase 2 trial
BEGONIA: A Phase 1b/2 study
HER2 POSITIVE:
Phase 3 study of DESTINY-Breast 03
Latest Update from the SUMMIT Trial
DEBBRAH Phase 2 Study
Phase 3 SOPHIA study
DAISY Phase 2 study with biomarkers analysis
Final Results from SOLTI-1303 PATRICIA
IMpassion131 Trial
Novel Agents:
Phase 1 TROPION-Pan Tumor 01 Study
Nimbus: Phase 2 trial of nivolumab plus ipilimumab
Study of samuraciclib (CT7001) a first in class, oral, selective inhibitor of CDK7 in combination with fulvestrant
FORTRESS, an international, randomized, Phase 3 trial
SOLTI-1805 TOT- HER 3
Primary analysis of the randomized, open-label, phase 2 coopERA breast cancer study
About Best of SABCS® programs
The San Antonio Breast Cancer Symposium®, now in its 44th year, is the premier conference for basic, translational, and clinical cancer research professionals. It is well-known for presenting the latest breast cancer data from all over the world.
Best of SABCS® programs offer professionals the opportunity to experience and discuss the most current research and advances in the field of breast cancer with colleagues and key opinion leaders with access to the original presentations and posters.
For information on Best of SABCS® opportunities, please visit www.bestofsabcs.com.
Categories: Healthcare, Clinical Research & Trials