May 5, 2021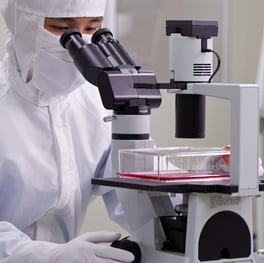 Takara Bio Europe AB (TBEAB) and PanCryos are pleased to announce that they have reached a licensing agreement surrounding TBEAB's clinical-grade human embryonic stem (hES) cell lines. PanCryos has established a simplified and effective method to generate stem cell-derived, glucose-responsive beta cells and is one of several customers in TBEAB's new out-licensing program, which enables industrial partners to use the clinical-grade hES cells to develop and commercialize breakthrough cell therapy products for previously unmet indications. Jacqueline Ameri, CEO of PanCryos said, "We are very hopeful that our extensive scientific and industry expertise, combined with TBEAB's expertise in clinical-grade hES cell production, will put us in a position to take the crucial next step in the development of our best-in-class, commercially sustainable PanINSULA™ cell therapy for type 1 diabetes."
This announcement comes following TBEAB's successful establishment of a new clinical-grade hES cell line. The derivation work and scale-up were conducted with feeder-free and xeno-free culture conditions under a manufacturing license granted by the Swedish MPA at TBEAB's state-of-the-art GMP manufacturing facility in Göteberg, Sweden.
"To our knowledge, this is the first human ES cell line that was derived under GMP conditions based on starting material sourced from prion-free countries, and where the donors were tested within 7 days of the retrieval of the starting material according to FDA's requirement," said Kristina Runeberg, Site Head and Senior Director, Business Development at TBEAB. "We take pride in our rigorous quality and safety standards, and our customers know they can rely on us for high-quality, safe starting material for their cell therapy development."
The out-licensing program is the newest addition to TBEAB's ever-expanding portfolio of solutions, including services and GMP-grade media, that support cell therapy applications in Europe. These products and services are also available in North America through TBEAB's affiliate Takara Bio USA, Inc. Learn more about TBEAB's clinical-grade hES cell line derivation capabilities here.
About Takara Bio Group
Takara Bio Europe AB
Takara Bio Europe AB, formerly Cellartis AB, is focusing on stem cell-derived products and services for cell therapy/regenerative medicine, drug discovery, and disease modeling. The company leverages its long-standing experience in stem cell handling and scale-up together with leading expertise in the differentiation of stem cells into mature and functional human cells. Specifically, the company possesses broad expertise in human pluripotent stem cells, including both hiPS and hES cells and related media. Our GMP facility, located in Göteborg, Sweden, operates under a manufacturing license for the establishment and banking of clinical-grade hES cell lines and is being expanded for the manufacturing of GMP-grade cell culture media.
Takara Bio USA, Inc.
Takara Bio USA, Inc. is a wholly owned subsidiary of Takara Bio Inc. that manufactures and distributes kits, reagents, and instruments for the life sciences, including NGS, PCR, gene delivery, genome editing, stem cell research, nucleic acid and protein purification, and automated sample preparation.
Takara Bio Inc.
Takara Bio Inc., a world leader in biotechnology research and development, offers a host of life science research solutions, from enzymes and GMP-grade reagents to contracted cell and gene therapy manufacturing services and is the developer of the RetroNectin reagent, a world standard in gene therapy protocols. Takara Bio is committed to preventing disease and improving the quality of life for all people through the use of biotechnology.
PanCryos ApS
PanCryos ApS is a Danish pre-clinical stage biotech company, spun out from the Novo Nordisk Foundation Center for Stem Cell Biology at the University of Copenhagen, developing a best-in-class stem cell based allogeneic beta cell therapy - PanINSULA™ to treat millions of patients suffering from insulin-dependent Type 1 diabetes (T1D). PanINSULA™ will replace the damaged cells in patients and provide the same glucose control as the pancreatic islet: sensing changes in blood glucose and producing insulin naturally, thus removing the need for outside intervention.
PanCryos is developing a scalable manufacturing process to ensure successful commercialization. Based on novel IP, PanINSULA™ is expected to have an improved safety profile and therapeutic efficiency due to the unique purification strategy that will result in purer final beta cell product by removal of unwanted cells and increased yield of beta cells. In addition, to shield and eliminate future rejection of the newly implanted cells, PanCryos is also developing a bespoke and innovative delivery method.
Categories: General Laboratory, Clinical Research & Trials