October 21, 2021
Sponsorship provides a year of access to WAPG's life-science incubators and in-house Astellas expertise for scientific innovators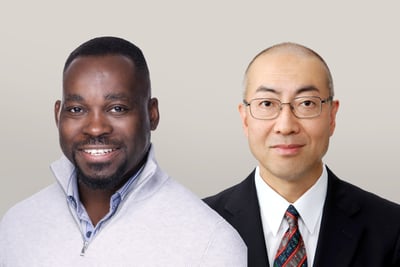 Astellas Venture Management LLC, a wholly-owned venture capital subsidiary of Astellas Pharma Inc, and We are Pioneer Group (WAPG), the UK's largest ecosystem provider for science and innovation businesses, today announce a new collaborative sponsorship and first of its kind initiative to support early stage science ventures.
The "Future Innovator Prize" offers scientists and biotech start-ups one year of free accommodation at selected We are Pioneer Group locations and membership to the WAPG's community of scientists, technologists and entrepreneurs; which is the largest in the UK. In addition, Future Innovator Prize winners will also receive unprecedented access to Astellas' R&D capabilities, business leaders, mentors and global network of partner academic institutes and biotechnology companies.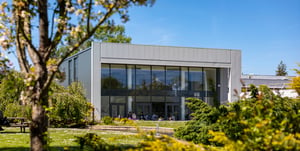 The collaborative sponsorship between Astellas and WAPG is the first such offering in the UK, and a flagship initiative for the newly-founded WAPG following the acquisition of BioCity Group in April 2021.
"We are delighted to partner with Astellas to support promising early-stage science ventures," said Ayokunmi Ajetunmobi, venture development manager at We are Pioneer Group. "The Future Innovator Prize creates a crucial link between innovation and industry that will enable the translation of research, into meaningful value for patients."
"The UK market is extremely important to our continued expansion outside the US in our mission to become the Partner of Choice in the biopharmaceutical space by identifying emerging companies that can help us achieve and realize our VISION of turning innovative science into VALUE for patients," said Maruyama, President, AVM. "With nine locations across the UK, we believe We are Pioneer Group are singularly positioned to allow start-ups to transform exciting ideas into real businesses that could benefit from our expertise in R&D."
"With Astellas, we share the vision of supporting early-stage ventures and have witnessed the impact of a similar sponsorship with LabCentral in Boston," agreed Ajetunmobi. "With the Future Innovator Prize, we believe we can create significant acceleration and growth opportunities for pioneering biotechs and unlock the current nascent potential of the UK science industry, enabling it to compete on a global level."
Astellas and WAPG today issue an open call for the Future Innovator Prize. Applications are welcome from entrepreneurial scientists, life science and biotechnology start-ups that are developing pioneering scientific and technology platform that would be a game-changing approach in Astellas' interest areas including Blindness & Regeneration, Mitochondria Biology, Genetic Regulation, Immuno-Oncology, Cell Therapy, and other areas.
For more information and to apply for the Future Innovator Prize, visit www.astellasfutureinnovator.com
END
About We are Pioneer Group
We are Pioneer Group is a platform provider which creates innovation ecosystems at science and technology properties. Providing the environments in which businesses are more likely to succeed. We are Pioneer Group (WAPG) integrates start-up and scale-up venture development programmes, VC investment and real-estate, with powerful sector-specific business-focused communities, helping science businesses grow.
Founded in April 2021, following the £120m acquisition of BioCity Group by Trinity Investment Management and Harrison Street Real Estate Capital, WAPG is the UK's first nationwide life sciences ecosystem. We are Pioneer Group manages more than 2.6 million square feet of science parks and single assets across nine locations: BioCity Glasgow, BioCity Nottingham, Cardiff Edge, Colworth Science Park, Edinburgh Technopole, Hexagon Tower, Kent Science Park MediCity Nottingham, and the Wilton Centre.
With 600+ occupying companies across the portfolio, WAPG represents 7.5% of the entire UK innovation ecosystem and the largest community of scientists, technologists and entrepreneurs in the UK.
For more information about We are Pioneer Group, visit https://wearepioneergroup.com/
About the Future Innovator Prize at We are Pioneer Group
Astellas is offering up to two Future Innovator Prizes for pioneering scientists with innovative research that complements Astellas' areas of interest that fit with the Astellas Focus Area Approach and pipeline, including oncology, immunology, neuroscience including neuromuscular and sensory disorders.
Companies awarded an Astellas Future Innovator Prize will gain one year's priority admission or renewal to We are Pioneer Group's state-of-the-art laboratories and access to Astellas' R&D scientists and business leaders. The competition is open from October 18, 2021 to December 6, 2021. Entrepreneurial scientists, emerging life-science or biotechnology start-ups should submit their non-confidential company presentation, including a one-page executive summary, to www.astellasfutureinnovator.com to be considered. The decision to award any Golden Ticket and the assessments underlying such decision, are solely within the judgment of Astellas and We are Pioneer Group and are not subject to any objection or appeal.
For further information, please go to: http://www.astellasfutureinnovator.com/, where you can also find submission guidance for your non-confidential company presentation and executive summary.
About Astellas Venture Management LLC
AVM is the wholly-owned venture capital organization within Astellas, dedicated to supporting pre-clinical, cutting-edge science that can bring VALUE to patients. For over 15 years, AVM has provided equity investments to private, early-stage companies developing therapeutic programs and platform technologies, helping them to advance their innovations faster. AVM is a strategic investor, making investments in science that will enhance the current Astellas R&D pipeline or that could catalyze new directions in discovery research. For more information, please visit our website at https://www.astellasventure.com.
About Astellas
Astellas Pharma Inc. is a pharmaceutical company conducting business in more than 70 countries around the world. Our strategy is based on a Focus Area Approach that is designed to identify opportunities for the continuous creation of new drugs to address diseases of high unmet medical needs by focusing on the intersections of Biology with appropriate Modality. Furthermore, we are also looking beyond our foundational Rx focus to create Rx+® healthcare solutions that combine our expertise and knowledge with cutting-edge technology from different fields. Through these efforts, Astellas stands on the forefront of healthcare change to turn innovative science into value for patients. For more information, please visit our website at https://www.astellas.com/en.
Cautionary Notes
In this press release, statements made with respect to current plans, estimates, strategies and beliefs and other statements that are not historical facts are forward-looking statements about the future performance of Astellas. These statements are based on management's current assumptions and beliefs in light of the information currently available to it and involve known and unknown risks and uncertainties. A number of factors could cause actual results to differ materially from those discussed in the forward-looking statements. Such factors include, but are not limited to: (i) changes in general economic conditions and in laws and regulations, relating to pharmaceutical markets, (ii) currency exchange rate fluctuations, (iii) delays in new product launches, (iv) the inability of Astellas to market existing and new products effectively, (v) the inability of Astellas to continue to effectively research and develop products accepted by customers in highly competitive markets, and (vi) infringements of Astellas' intellectual property rights by third parties.
Information about pharmaceutical products (including products currently in development) which is included in this press release is not intended to constitute an advertisement or medical advice.
Categories: Biotechnology, Research, Healthcare, General Laboratory, Pharma, Clinical Research & Trials, biopharma